'Chasing Rainbows: The Power of Creativity to Heal' with Alice May. (Zoom event)
6 Oct 2021 @ 7:30 p.m.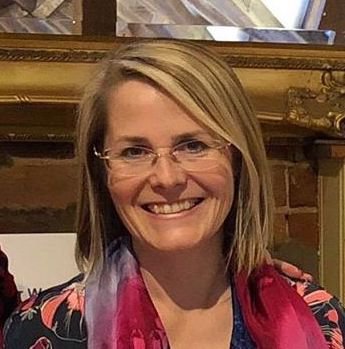 Alice is an artist, author and speaker. She is passionate about promoting self-care and resilience through creativity. She recently gave a great talk to the Festival on her experience of 'Surviving the House that Sat Down'. Her talks are interesting, engaging and inspirational, and delivered in a very personal and warm style. As someone who was never trained as an artist, she has remarkable talent.
As Alice says, "The world is an increasingly stressful place and it's important that we find ways to deal with the pressures of everyday life. Creative activities are hugely beneficial as stress-busters." In this presentation Alice tells the story of her grandmother, Naomi, who through trauma stopped speaking. She was among the first cohort of patients in the UK to be treated using art as therapy in the 1940s, and it brought her back into the world. Using original artwork as illustration, Alice discusses some of the original art therapy theories and why creative activities are so beneficial for boosting resilience and building positive mental health.
Venue: N/A (Zoom event)
Tickets: £4.00 (log in details sent once payment received.
Visit the Programme page of our website: www.eveshamfestivalofwords.org for payment by paypal or contact:
Festival Chair, Sue Ablett (info@eveshamfestivalofwords.org) tel: 07871285606.