David Baddiel's ANiMALCOLM - the Musical
30 Mar 2019 @ 2:30 p.m.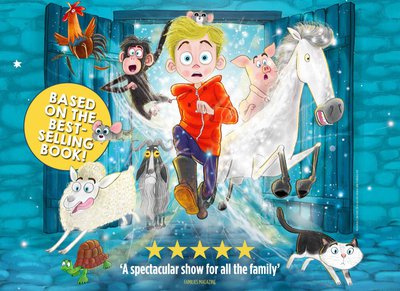 Malcolm doesn't like animals, which is a problem because his family love them - their house is full of pets. The only bright spot on the horizon is the Year Six school trip. And there he is, on the bus, heading to... oh no. A farm - full of animals!
A vibrant, energetic & gloriously funny musical for ages 5+ (but especially 7-10) that combines physical theatre & outstanding storytelling style to bring David Baddiel's magical, wonderfully comic bestseller to the stage.
Tickets: £13 from: www.EveshamArtsCentre.co.uk and Evesham Almonry, Abbey Rd, WR11 4BG 01386-446944 Mon-Sat 10-16:30
(Illustration © Jim Field 2016 Licensed by HarperCollins Publishers Ltd)