Defford, Besford & Birlingham Snowdrops Morning Walk
12 Feb 2019 @ 10 a.m.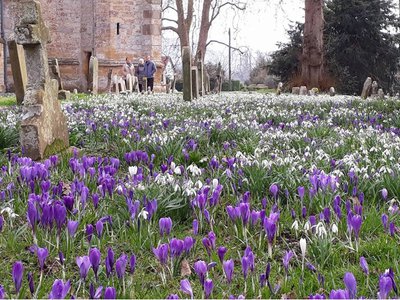 Ends: 12 Feb 2019
Join Evesham Ramblers 10am at Eckington Bridge Picnic Site for a morning walk of 6 miles around lovely local villages stopping by to view the stunning snowdrop display at Birlingham Church. Too late the snowdrops are over, well there's a grand show of crocus after the snowdrops!! You won't be disappointed. Bring refreshments for a mid morning stop.