Folk in the Foyer: Saskia Griffiths-Moore
25 Apr 2019 @ 8 p.m.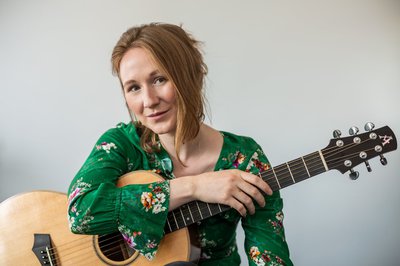 Saskia Griffiths-Moore is a contemporary folk singer, blending simple acoustic songs with modern moods, melodies and meanings. She's been performing full time on the folk & acoustic circuit for three years, singing at folk clubs, theatre & festivals alike. Once the world's youngest craniosacral therapist, she learnt her craft on the streets by busking, singing & touring her way round the country. Saskia's authentic sound has found her featured (4 times) on Sky TV - and her newest single 'All For You' received national & regional BBC airtime.
Come & hear the young, Baez-esque, singer-songwriter stages creative live performance.
Tickets: £8 in advance, £9 on the door £35 season ticket for 5 shows Mar-Jul 19 from: www.EveshamArtsCentre.co.uk and Evesham Almonry, Abbey Rd, WR11 4BG 01386-446944 Mon-Sat 10-16:30