'How to sing in the rain - building a toolbox of wellbeing strategies in the time of Covid 19' with Rachel Kelly. (Zoom event)
3 Nov 2021 @ 7:30 p.m.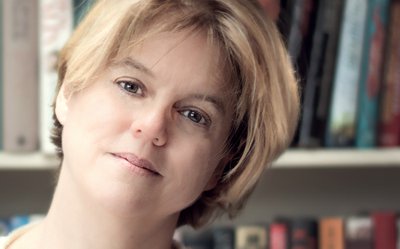 Wed 3rd November, 7.30 pm (Zoom event)
Rachel Kelly is a former Times journalist, who is now a mental health campaigner, public speaker and writer. In her early 30s, Rachel was diagnosed with serious depression and subsequently suffered two major depressive episodes. Since then she has written about the condition and how she has recovered. She now speaks publicly about her experience of depression and recovery in an effort to reduce stigma and educate people about the reality of mental illness. Rachel is the author of four books. In this event Rachel explores the physical and psychological strategies which can help us cope with the challenges to our daily lives since the coronavirus pandemic. She encourages the audience to build up their own toolbox of wellbeing strategies, and to sing in the rain: to find the positives, however negative life may seem at times. Equally applicable to other stressful situations in life.
Venue: N/A (Zoom event)
Tickets: £4 (log in details sent once payment received)
Visit the Programme page of our website: www.eveshamfestivalofwords.org for payment by paypal or contact:
Festival Chair, Sue Ablett (info@eveshamfestivalofwords.org) tel: 07871285606.