Jack Dee: Work in Progress
26 Apr 2019 @ 8 p.m.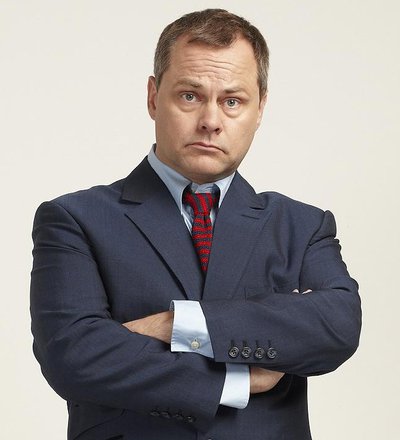 Join Jack Dee as he takes to the road trying out new material for his forthcoming UK tour. "In these difficult and uncertain times people need hope – a ray of sunshine to brighten their day. And that's very much where I come in" says Jack.
Star of TV sitcoms Bad Move, Lead Balloon and Josh as well as chair of the legendary Radio 4 show 'I'm Sorry I Haven't A Clue', Jack's other credits include presenting 'Jack Dee's Helpdesk' on BBC Two and being the star of C4's 'The Jack Dee Show', 'Jack Dee's Saturday Night', 'Jack Dee's Happy Hour' and 'Jack Dee Live at the Apollo'. "In fact," explains Jack, "I've appeared in every single TV show with my name in the title". Plus support (TBA).
Tickets: £15 from: www.EveshamArtsCentre.co.uk and Evesham Almonry, Abbey Rd, WR11 4BG 01386-446944 Mon-Sat 10-16:30
Sorry: SOLD OUT.