'Killing Gandhi, Dante's Divine Comedy and India at the Crossroads' with Vaseem Khan.
2 Jul 2022 @ 7 p.m.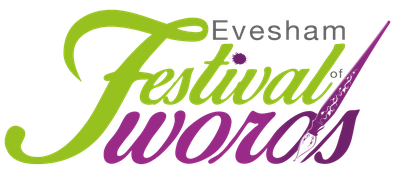 In this session bestselling crime writer Vaseem Khan takes us on an exhilarating journey from the last days of the Raj to the heart of modern India. He will examine the setting of his new novel, 'The Dying Day', in 1950s Bombay, just a few years after Indian independence, the assassination of Gandhi, and the horrors of Partition. He will also discuss one of the world's great treasures, a 600 year old copy of Dante's The Divine Comedy, which is stored at Bombay's Asiatic Society and vanishes at the start of The Dying Day, leaving behind a trail of cryptic riddles and dead bodies…. The first book in the series, 'Midnight at Malabar House', won the Crime Writers Association Historical Dagger in 2021, the world's premier award for historical crime fiction, and introduced us to Inspector Persis Wadia, India's first female police detective, and her co-investigator, English forensic scientist, Archie Blackfinch.
Vaseem Khan is the author of two award-winning crime series set in India, the Baby Ganesh Agency series set in modern Mumbai, and the Malabar House historical crime novels set in 1950s Bombay. His first book, 'The Unexpected Inheritance of Inspector Chopra', was selected by the Sunday Times as one of the 40 best crime novels published 2015 – 2020, and is translated into 16 languages. The second in the series won the Shamus Award in the US. In 2018, he was awarded the Eastern Eye Arts, Culture and Theatre Award for Literature. Vaseem was born in England, but spent a decade working in India. He works at the UCL Jill Dando Institute of Security and Crime Science – very useful as a crime writer!
Venue: Evesham Rowing Club, Abbey Road, Evesham. WR11 4ST
Tickets: £8 https://eveshamfestivalofwords.org/programme/#ghandi