Mark Steel: Every Little Thing's Gonna Be Alright
29 Mar 2019 @ 8 p.m.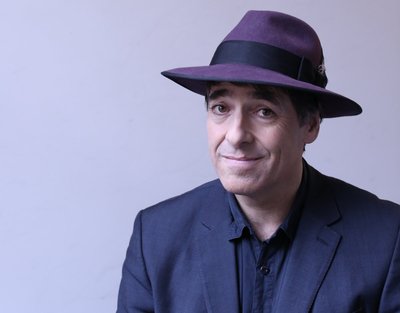 A few years ago it seemed unlikely that the UK would vote to leave the EU. We had a reasonable opposition to the Tory Government, Donald Trump was a buffoon who surely wasn't going to beat Hillary Clinton and Mark was living the married suburban ideal. Since then it's all gone to absolute sh*t - but don't worry: Mark thinks Every Little Thing's Gonna Be Alright.
The comedian, author, award-winning columnist & man behind BBC Radio's "Mark Steel's in Town" is coming to Evesham with a show guaranteed to make the world seem even more mental than it is. Min age 14
Tickets: £15 from: www.EveshamArtsCentre.co.uk and Evesham Almonry, Abbey Rd, WR11 4BG 01386-446944 Mon-Sat 10-16:30
Sorry: SOLD OUT!