'My Year with Flying Scotsman' with David Parker
3 Aug 2022 @ 7 p.m.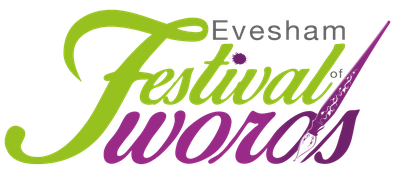 Flying Scotsman will be 100 years old in 2023.
Is there a finer sight than the grace and power of a huge steam engine on the move? The award winning television programme maker, David Parker, was lucky enough to spend 12 months filming the rebuilding of Flying Scotsman, and made two television programmes about what many regard as the world's most famous steam engine. But the year was anything but a bed of roses. In this illustrated talk David will show clips from both programmes and reveal the ways he found to weave the story of Flying Scotsman's one hundred year history with its year long rebuild and how he overcame the many problems that bedevilled the rebuild and almost torpedoed the TV programme.
David has given stunning talks to the Festival about his time filming both Laurie Lee and Johnny Kingdom, as well as leading a walk in Laurie Lee country (the village of Slad). We are delighted to welcome him back to Evesham.
Venue: Evesham Rowing Club, Abbey Road, Evesham. WR11 4ST
Tickets: £8.
Contact: https://eveshamfestivalofwords.org/programme/#scotsman