'Remarkable Women' with Derek Taylor
3 Jul 2022 @ 6:30 p.m.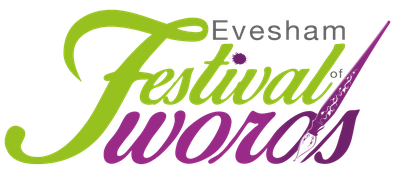 Join us for the concluding event of our main Festival weekend (though not the end of the Festival) for a celebration of two Remarkable Women.
The first part of the evening will be a fascinating talk, entitled 'Celia Fiennes in Worcestershire and Gloucestershire', with Derek Taylor. The late seventeenth traveller, Celia Fiennes, came to this part of the country in 1698. She kept a detailed journal and describes her journey and findings. She was apparently enraged by the corrupt politicians she meets in Worcestershire, and that was soon after an encounter with armed highwaymen! Gloucestershire, by contrast, was thriving. In Derek Taylor's latest book, England from a Side-Saddle: The Great Journeys of Celia Fiennes, we learn of the courage, determination and curiosity of one woman who was centuries ahead of her time.
Derek Taylor is a former international TV news correspondent, and now best-selling historian and acclaimed public speaker, including as a celebrity lecturer on Cunard Cruises.
Celia was certainly one truly remarkable woman, but this event is also an opportunity to remember Lindsay Stanberry-Flynn, a local author and founder member of Evesham Festival of Words, who sadly died in May 2021. We are hoping to also include music and readings dear to Lindsay and her family. Derek dedicated this book to Lindsay.
Venue: Monroe Suite, Northwick Hotel, Waterside, Evesham. WR11 1BT
Tickets: Free event, including glass of wine. (Note: this event is supported by the family of Lindsay Stanberry-Flynn)