'Short Story Competitions - Catching the Judge's Eye' with Helen Yendall
13 Nov 2021 @ 10:30 a.m.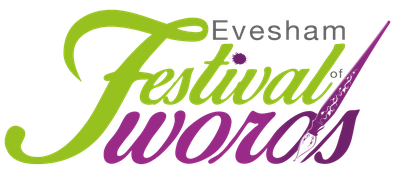 Ends: 13 Nov 2021
Entering writing competitions can be fun and inspiring but also a source of frustration. If you're not placed or shortlisted, how do you know how close you were, or whether your story had the 'X-factor'? As we launch our 2022 Short Story Competition, this practical workshop led by one of the Competition Readers, will provide an insight into what makes a good competition story (and what doesn't!) and how to give yourself the best chance of doing well. There will be exercises to help generate ideas and Helen will refer to some of the stories she has read as part of the 2021 and 2020 Competition (but without names or specifics!), and the lessons learned, as a writer, from judging them. Whether you regularly enter competitions, or are taking the plunge for the first time, you'll feel better equipped – and inspired – to start sending your stories out into the big wide world.blogger, who has won or been placed in several writing competitions. She is a member of the Festival Steering Group and leads our Book Club.
Venue: Ecgwin's Club: 117 High Street, Evesham. WR11 4EQ 10.30am-12.30pm
Tickets: £15 inc tea/coffee and cake.
Contact for more information or advance bookings: Sue Ablett, Chair Evesham Festival of Words. www.eveshamfestivalofwords.org
Tel: 07871285606