The Best of Wham!
23 Mar 2019 @ 7:30 p.m.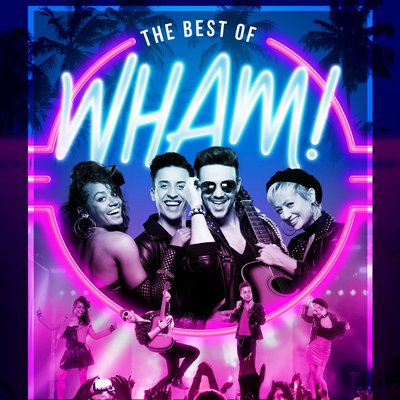 A 'Fantastic' new show featuring the best of George, Andrew, Pepsi & Shirlie with sensational vocals, choreography, costumes and an awesome live band.
Can it really be 37 years since George Michael and Andrew Ridgeley formed one of the most enduring pop groups of the 80s? In four short years WHAM! sold more than 28 million records, topping the charts with three albums, four number one singles and eleven top ten hits.
The Best of WHAM! Show includes all those hits, a few B side favourites and a couple of early George Michael bonus songs. This fun-loving, vibrant, megamix tribute to the pop sensation of the 80s will be loved by 'Young Guns' of all ages - so come along to the 'Club Tropicana' (*Sorry. Drinks not free.)
Tickets: £24.50 from: www.EveshamArtsCentre.co.uk and Evesham Almonry, Abbey Rd, WR11 4BG 01386-446944 Mon-Sat 10-16:30