Vienna Festival Ballet: Coppelia
22 Apr 2019 @ 5 p.m.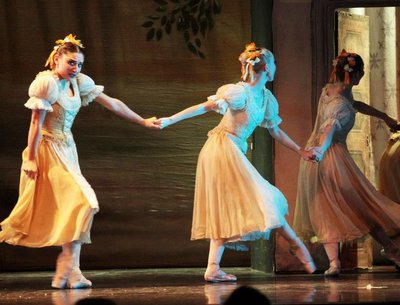 Ends: 22 Apr 2019
The classic comic ballet of a local lad who foolishly falls in love with an inventor's life-size dancing doll - or is it? An enchanting tale, danced live on stage in Evesham by Vienna Festival Ballet, to music by Tchaikovsky with choreography by Terence Etheridge.
Do you know someone who'd be enthralled by magic of live ballet?
"...a miracle of brilliant virtuoso dancing in the true classical tradition..." - Lichfield Live
"This lively production clearly appeals to everyone from the very young upwards..." - WeekendNotes.co.uk