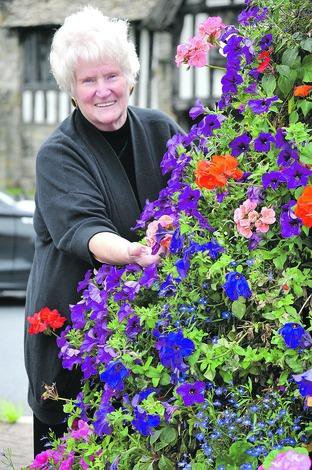 The Evesham in Bloom team chaired by Diana Raphael to enter Evesham into the national Britain in Bloom competition.
The Evesham in Bloom team are dedicated to helping make Evesham a more beautiful place to be for its residents and for the many thousands of visitors to Evesham town and the local area.
As well as an entry into the national competition it was agreed that local competitions would also be organised to encourage schools, public buildings, private homes and businesses to get into the floral spirit.